Warning: Lots of alcohol was involved in the creation of these stories. Lots and lots of alcohol. Does anyone have any aspirin?
There was no doubt about it, Macalister Whitmore was as straight-laced as they came. He worked all the time, never did anything that would be considered fun, and almost always wore a suit and tie, even in the laid back southern town of Dahlonia, where the dress code tended to be jeans and t-shirts. It was how his parents raised him and Macalister was sure even a tanning salon couldn't change that.

David Wilson wanted to throttle his best friend for sending Mac to his tanning salon to try and loosen up the uptight lawyer. He had never met anyone that had actually worn a suit to a tanning salon before. What Mac needed was a doctor to remove that stick from his ass. Then again, if Mac continued to look down his nose at David, he would remove it himself.

Still, it seemed that opposites do attract, so they decide to give each other a chance.

Happily ever after may sound like a dream come true, but no one ever said it didn't come with pain and heartache. Will they walk away from each other, or walk through hell for the chance to pop some Bubbly and celebrate finding their happy ending?

For Nolan Woods, life had been a miserable existence that had left him lonely and depressed. Nothing had ever seemed to go his way. It was his own fault for being such a loser, but it would still be nice if just once he had something end up in his favor. Unfortunately, for that to happen he'd have to put down the food he loved so much.

West Baxter led a charmed life. In college, he and his friends had decided to open a winery, allowing him to travel and meet new people. It had been a playboy lifestyle but when he met Nolan Woods, he found himself longing to settle down instead. Too bad their new winery needed him out on the road to sell their wines it they ever hoped of being the success they had dreamed about.

Nolan's misery had him taking drastic action to change himself. He never thought in a million years anyone would like him as he was. But before he could go under the knife, West had finally had enough of life on the road and seduced Nolan.

Suddenly Nolan no longer knew what to do. He didn't believe West would ever be able to love him as he was, but if he told West his plans West just might realize what a loser Nolan was and leave him even sooner. Either way, Nolan had to pray that West would understand that Nolan could no longer be Full Bodied.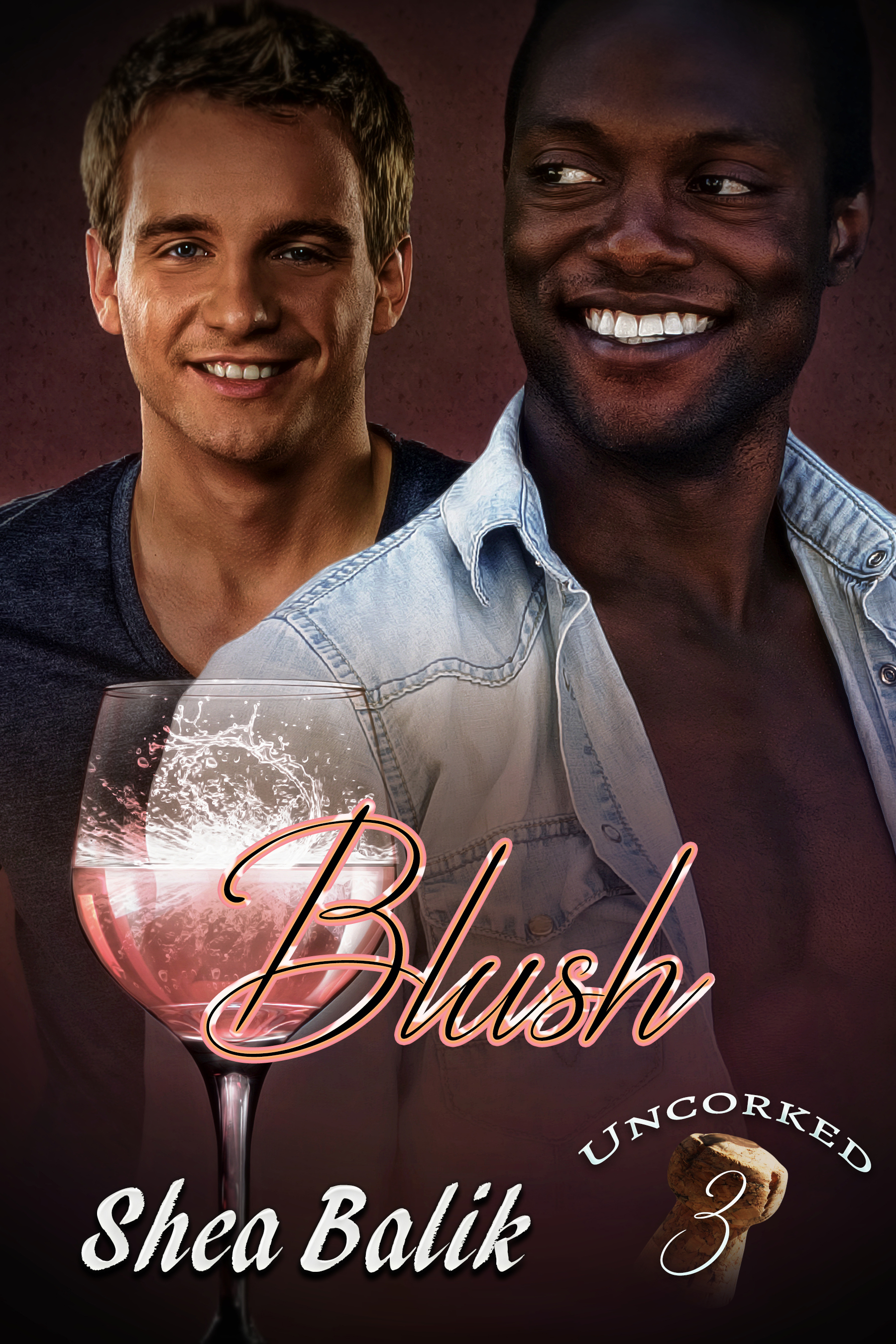 Fifteen years ago, Kadyn Bellamy and Valor Lee had blown any chance of building a future together. Valor had joined the CIA to hunt down terrorists and Kadyn abhorred violence. At the time, their differences had seemed insurmountable.

When Valor shows up in Dahlonia looking as hot as ever, Kadyn needs to decide if he can reconcile their divergent viewpoints. The choice wasn't as easy as it might seem. If only the love he'd felt for Valor had diminished, he could easily walk away. It didn't seem fair that he might have to give up the love of his life, twice.

All Valor wanted was the future he and Kadyn had dreamed. For fifteen years, his love for Kadyn had only grown. He'd known when he'd walked away from Kadyn all those years ago, it would be a challenge to convince Kadyn they could still make their dreams come true.

It was only when tragedy struck, that Kadyn was forced to come to grips with the past. With eyes wide open, he was ready to take a step into the future. He just needed to decide if Valor would be a part of it or not.
Shine was over people thinking because he had a southern accent, and made moonshine, that he was a hillbilly redneck with no education. Sure, he occasionally liked to fuck with them and spout out his grandpappy's sayings, like every dog should have a few fleas, but that didn't make him dumber than a box of rocks. So, when he met a man who made his heart race and his mouth go dry with the thought of licking every inch of his body, then instantly put him down because he was making moonshine instead of wine, Shine dared him to try and drink with the big boys.

Montague knew better than to take the challenge to drink the moonshine Shine was offering, but he refused to be insulted by some hick from this small, backwater town. The fire that ignited in his stomach and burned a path up his throat, making him want to cry for his mommy, told him just how stupid he could be. Fucking pride. If Shine didn't get that smirk off his face at Montague's reaction to the battery acid he called alcohol, Montague was going to punch him in the mouth. Or kiss him. It was a tough call to make.

There is a fine line between love and hate, especially when alcohol is involved. Then again, it might take a little liquid courage to drop their defenses enough to discover their passion for each other.
Elden Richland didn't want to waste money on an office. Instead, he worked from home, or, when he needed a change of scenery, from The Cure All, a local bar. Staring at Cabe Donovan, the bar owner, may not help Elden get any work done, but it was well worth it.

Cabe had been watching Elden come into The Cure All for months now. Elden might not be his normal type of date, but Cabe didn't want typical, he wanted forever. He wanted Elden.

But what did a hot bar owner and a computer nerd, who didn't like the taste of alcohol, have in common? Fireworks.

Warning: Alcohol consumption not only occurs in this book, it is encouraged, over-consumed and, ends with praying to the Porcelain God. Oh, and being naked. Don't want to forget that. Although, maybe not in the way Cabe hoped.
Raise your wine glasses high to toast the men of Dahlonia while they discover the secret to happiness – LOVE.

Blue Moon tried to live a fairly 'normal' life. To him that meant working, paying bills and keeping as far under the radar as possible. He'd had enough of being the center of attention to last a lifetime. Although, to be fair, it usually wasn't him that found a way to draw a crowd. That would be his mother, Apple Blossom. Blue was just the unfortunate person she used to gain the spotlight as often possible.

Lowen Delany loved his new job at The Twisted Vine as a Wine Tasting Assistant. His bosses didn't even mind his multicolored hair and tattoos. It didn't hurt that he got to try the vineyard's new wines every year either. Best of all, he was able to meet new and interesting people every day, including a man who tried to hide behind a fake tree while wearing a colorful outfit that couldn't have been missed in the dark from a mile away. Although, Lowen was fairly sure, even dressed in black, he would have noticed Blue.

But when Blue's mother decides to butt into their budding relationship, thankfully, they both find that family is more than just about genetics. It's about who is there for them when things get tough that matter most.

Warning: Many tastings of both red and white wine were consumed during the writing of this book. This author is far from being an expert, but it isn't from lack of trying.